Banking: Beyond the pandemic - whitepaper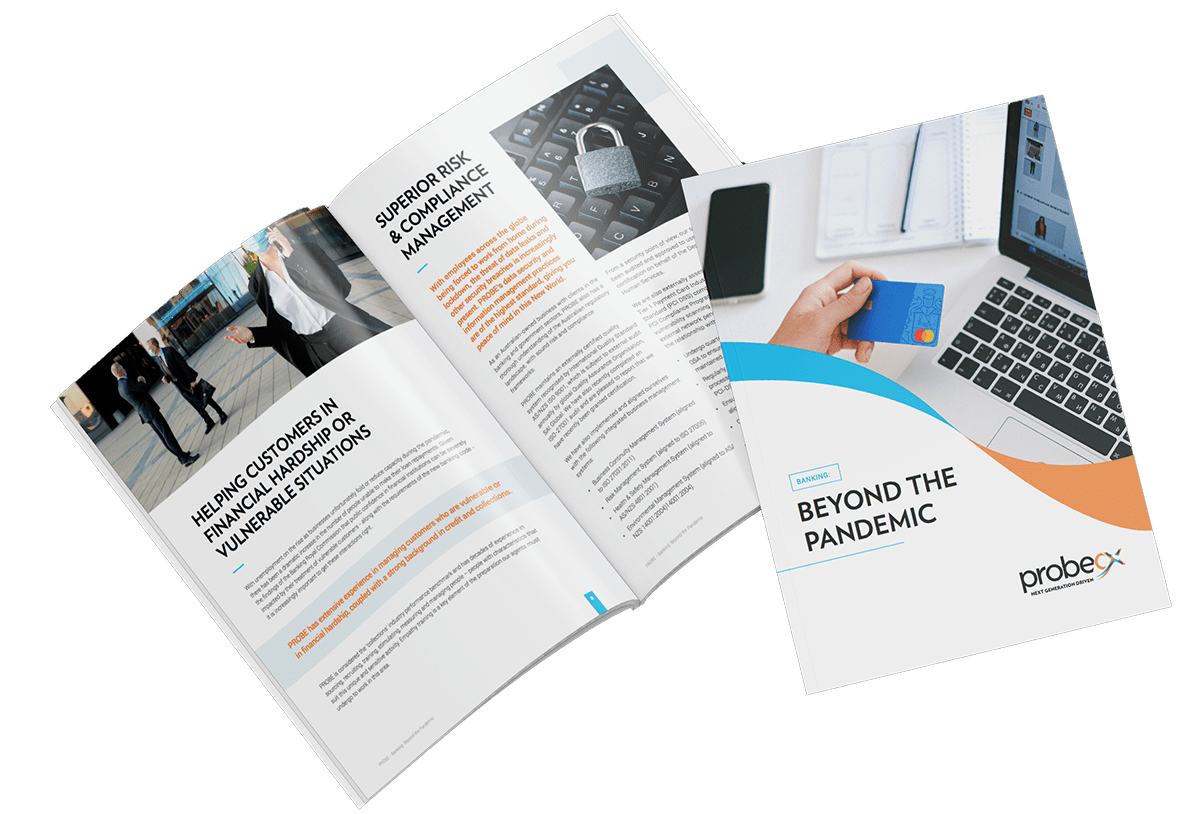 Both banks and their customers have been significantly impacted by years of uncertainty in the Australian banking sector. The most recent crisis - the global pandemic - has brought about changes in the way consumers do their banking as well as how the workforce operates.
In this whitepaper, learn about the current state of the Australian banking sector, and how banks can set themselves up to survive and succeed beyond the pandemic.
Find out how the pandemic has impacted Australian banks' first half results.
Discover why Australian banks are well positioned to survive the global pandemic.
Find out how companies like Telstra and Westpac are overcoming offshore challenges.
Find out how banks can adapt to the post-pandemic environment and uncover six fundamental priorities for banks over the coming years.
Explore why digitisation strategies should be fast-tracked to meet the new demands of customers.
Find out why a solid business continuity plan is more critical than ever and how you can build one.
Learn how to maximise technology to cope with increased call volumes and deliver a better customer experience during the pandemic and beyond.
Find out how to manage customers in vulnerable situations and help restore customer confidence.

To learn more, download the full whitepaper by completing this form.