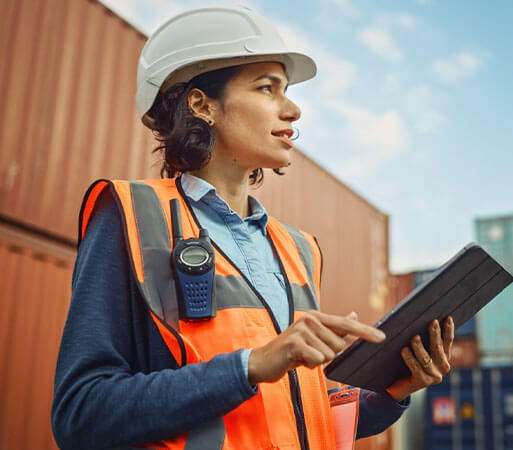 Differentiated customer service management that delivers reduced cost-to-serve through people and technology-led strategies.
With a practical understanding of the transport and logistics industry, Probe CX has become a true strategic partner for our clients, managing millions of client and end-user interactions per annum. With almost 18,000 staff across five countries, we deliver customer advocacy whilst also developing channels that allow clients and end-users to self-serve, thereby achieving an optimal cost-to-serve for our clients.
How we do it
Business processing partnership
Process simplification and optimisation
Introduction of new channels
Restore work types where appropriate for NPS and reputational advantage
Introduce automation and channel diversification
Quality assurance analysts
Workforce planners and real time analysts
Hosted telephony
Business continuity planning
Success in the Transport and logistics industry
In the transport and logistics environment, Probe CX works towards offering a service differentiation for those who pay for services (senders) versus those who experience services (receivers). Where appropriate, this also includes automation and digitisation of interaction types so that additional volume can be shifted to a 'right cost' environment. Our goal is to reduce cost-to-serve while maintaining and improving customer satisfaction. We've also worked through challenging times that have included cyber attacks and Covid-19 and demonstrated the agility required to support and continue operations.
We continue to implement process improvements and digital solutions to further streamline costs and simplify customer access for our clients.
As a true business partner we offer dedicated resources to fully understand and support your business now and into the future. And we're focused on finding the cost savings you need in order to remain profitable, without compromising on customer service.