Andrew Hume
Chief Executive Officer
I've worked in leadership roles in the business process outsourcing industry for the past 20 years.

My focus is on building high performance workplaces and fast growing businesses. I'm dedicated to bringing the Probe vision to life – which is to create Australia's most sought after and respected Customer Management BPO.

I'm also working at building a place where people want to grab a job and stay for a career; a place where inspired, passionate people bring their creative thinking, fresh ideas, and commitment to doing it better for Probe clients.

I gained an MBA from the Melbourne Business School, I am GAICD certified and I am an Auscontact Board member.


Jarrod Kagan
Executive General Manager
Before joining Probe I practiced law for 5 years; I have been on the Probe management team for 10 years.

I have worked in a variety of roles, including Business Compliance, Strategic Relationships Management, Shared Services, and as the Executive General Manager; I build long lasting relationships and work closely with prospects, clients, and teams. I thrive on the energy of working with highly engaged teams that are driven towards a common purpose, which in our case, is to 'do it better'.

As one of the founding architects I am a champion of our unique Passion Culture.

I love spending time with my family and friends, AFL (Carlton), crossfit, and skiing.

I have a Bachelor in Commerce and a Bachelor in Law.
Avik Choudhuri
Chief Digital Officer
I have worked in executive roles in the contact centre industry over 16 years developing high performing teams operating across multiple geographies in pursuit of helping clients build more profitable businesses.

My focus at Probe is working with the private sector.

I am also committed to bringing to life cutting edge technology that helps our clients identify, embrace and implement digital solutions that improve their efficiency and effectiveness.

I am committed to overcoming barriers to 'doing it better'.

I have a Bachelors in Engineering, I am Six Sigma Master Black belt certified, trained in advanced statistics and I have a Master's in Business Administration.


Rohan Khanna
Chief Technology Officer
If we have the good fortune to work with you I will be responsible for our systems and technology, and implementing your project.

Over 15 years I've enjoyed leadership roles in PMO, Service Desk, Commercial & Relationship Management, Pre-Sales, and transformation projects in utilities, BFSI, E-commerce, Telecommunications, and Government.

Enabling the interaction between people and technology is a particular passion of mine; how to avoid confrontational interfaces that lead to harassed humans; how to use technology to empower people; how technology can help our clients 'do it better'.

I spend time at the gym, and in sporting activities, and with family and friends.

I have a Bachelor of Business degree specializing in Information Systems; I have a Diploma of Management; and I am a PRINCE 2 practitioner.


Sanj Ahuja
Chief Financial Officer
I am focused on driving the overall finance strategy of the Group.

This means that one of my particular interests is ensuring we provide our clients with contract costings that are competitive, yet adequate to deliver what we promise – we want to eliminate any chance that a project will fail through inadequate resourcing.

I also guide the treasury, accounting, payroll, commercial & pricing, tax, and audit functions to pursue our aggressive growth strategy and to meet our clients' and investors' expectations.

I have 15 years of experience working in the BPO senior leadership teams as Head of Finance.

Outside of work I love to travel and play soccer and golf.

I am a Certified Practising Accountant with a Bachelors of Accounting degree from La Trobe University.


Elisha Parks
Head of People & Culture
I'm responsible for the safety, wellbeing, and development of Probe people; I have a team of passionate and empathetic HR specialists.

Passionate. That's a word you'll hear used very frequently at Probe.

There are a number of 'touchstones' we use in guiding our valued employees and in arbitrating important issues: trust; fairness; honesty; support and sharing.

I am also responsible for developing our unique Heartbeat portal that puts essential information at the Probe community's fingertips; and my team keeps a steady flow of information across our community.

In our spare time we oversee recruitment activities and facilitate all the functions of any HR department.

I have 24 years experience in the outsourcing industry.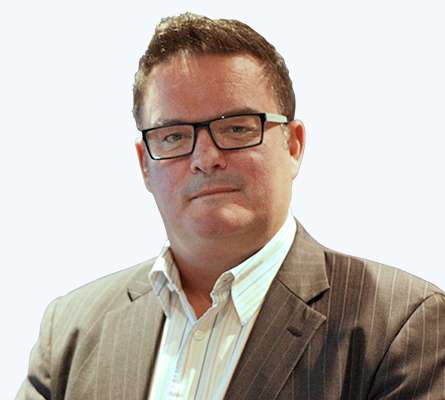 Derrick Clayton
Executive General Manager,
Partnership Management
Our sales and marketing narrative is centred on 'doing it better' – that's our promise. And to do it better we need people who can do their job – and who want to do their job and their workplace environment and the culture in which they work is crucial.

Should we be fortunate enough to secure your business my role is to make sure we keep our promise in the way we deliver – and the way we partner.

Excuse me now – I have to roll up my sleeves and get back to the front line where 'want to do' people are interacting with our clients' customers as I type.

Psst. Why don't we chat?


Keith Royston
Executive General Manager,
Public Sector Operations
I am an experienced hands-on leader with extensive commercial and operational expertise in the BPO industry.

I have helped Australia's largest BPO's restructure and right-size, win new business, grow existing accounts and develop capability through my open and honest management style.

I am passionate about building competent teams that deliver customer service excellence by developing people that think and adapt in high-pressure environments.

My role is to ensure we consistently deliver what we promised our public sector clients in a highly professional and compliant environment.

My expertise extends across the disciplines of People, Process, and Technology and the core competencies of Recruitment, Training and People Management.I have 24 years in the outsourcing industry.


Aimee Engelmann
Chief Marketing Officer
With a history of leading teams in fast-paced, dynamic environments, it's fair to say Probe Group is the perfect fit for me. I relish the chance to create, innovate and motivate and with thousands of colleagues working across a variety of diverse and exciting brands, this is one organisation where such opportunities abound on a daily basis.

My background features a unique mix of corporate and enterprise experience and entrepreneurship, providing me with the skills set needed to help businesses exceed growth targets through operation efficiency, innovation and exceptional marketing performance.

As the CMO of an organisation with a portfolio of four brands spanning multiple segments and global markets, no two days are ever the same in this job. From driving brand equity and building inbound marketing engines for each of those brands to playing a strategic role in the global expansion of Probe's offering, I feel extremely fortunate to be working in such a dynamic space.

And that's without even factoring in how rapidly customers' behaviours are changing in the information age. In an ever-evolving world, our team needs to be constantly adapting and innovating to not only meet but exceed their expectations and that is a challenge we are more than happy to accept.